Saturday April 15, 2023 NYC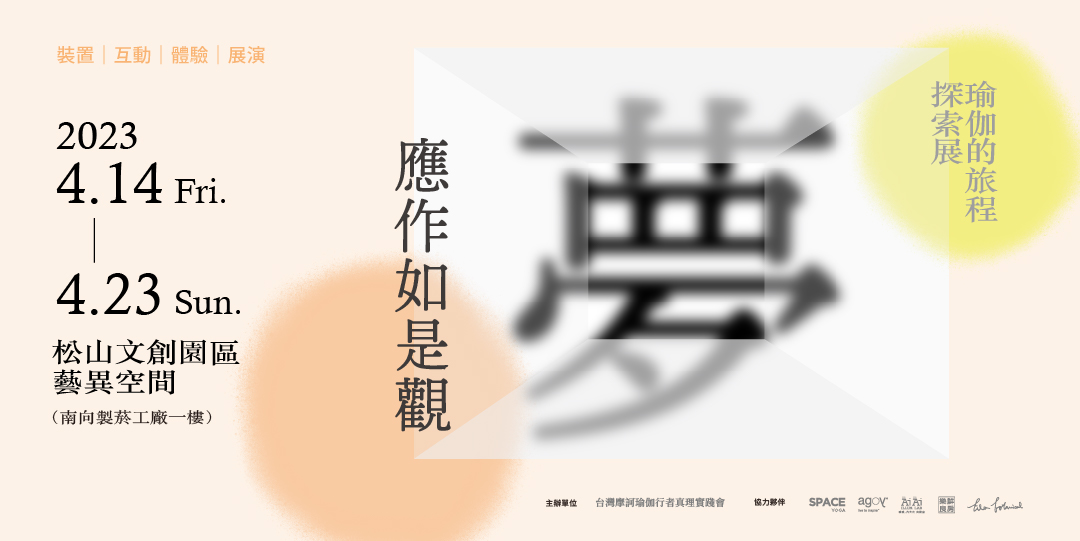 Announcement:
A Special Yoga Exhibition in Taipei
by Mahayogi Yoga Mission of Taiwan Opened April 14th
*
If this world is a dream, why am I in this dream?
In the ever-changing fantasy world,
what is the way to obtain true happiness and become the true self?
This is the reason for the existence of Yoga and the secret of our birth
In order to let more people know about the Taiwanese Chinese edition of The Universal Gospel of Yoga, published on November 23rd last year, Mahayogi Mission of Taiwan is holding a special Yoga Exhibition in Taipei!
Days: Friday 2023.4.14 — Sunday 2023.4.23
Location: The Songshan Cultural and Creative Park—Art Space A
Time:
Fri 4.14   17:00 – 20:00
Sat 4.15 & Sun 4.16   11:00 – 20:00
Mon 4.17 —  Sun 4.23   11:00 – 18:00

https://youtu.be/Xbzn6NIiaz4
Weekend Yoga Theater:
Sat & Sun   16:00 (about 50 minutes)
Contents:  Asana demonstration, Kirtan performance, introduction to by Mahayogi Mission and opportunities to interact
Asana Demonstration:
Mon 4.17 —  Fri 4.21   14:00 & 15:00 (about 20 minutes)
Experience the breath and basic poses, under the guidance of teachers.
No need to worry if you have no experience.
Only on weekdays—please mark your calendar.
Satsangha by Mirabai (from Mahayogi Mission of Kyoto, Japan)
Fri 4.21   19:30 – 21:00
Kirtan by Mirabai (from Mahayogi Mission of Kyoto, Japan)
Sat 4.22   19:00 – 21:00  (Kirtan 90 minutes, Satsangha 30 minutes)
For tickets, please visit Mahayogi Mission of Taiwan: https://mahayogitw.org/2023yogaexpo/
To make a financial contribution, visit our CONTRIBUTION PAGE.
Visit and share our WELCOME PAGE to join our online classes.