Saturday Dec 22, 2018 NYC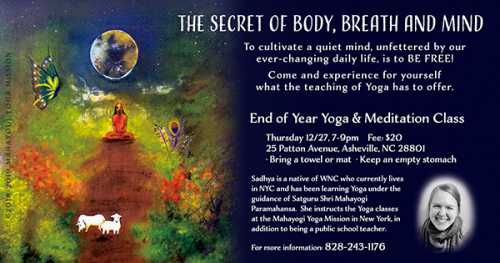 Announcement: Holiday Class in Asheville, NC
If you live in North Carolina or will be visiting North Carolina this holiday season, don't miss this opportunity! Sadhya will be leading a Mahayogi Yoga Mission Asana & Meditation class in her hometown, Asheville, NC.
***
The Secret of Body, Breath and Mind
To cultivate a quiet mind, unfettered by our ever-changing daily life, is to Be Free!
Come and experience for yourself what the teaching of Yoga has to offer.
Thursday 12/27,     7-9pm
Push Skate Shop:  25 Patton Avenue  Asheville, NC 28801
https://www.instagram.com/pushskateshop/
https://www.instagram.com/brainstormskateboards/
We would like to send our heartfelt thanks to Eric Hunt, a committed community organizer in the Asheville area and owner of a local skateboard company, who has graciously offered the space to hold the class in the back of the local skateboarding shop, Push Skate Shop.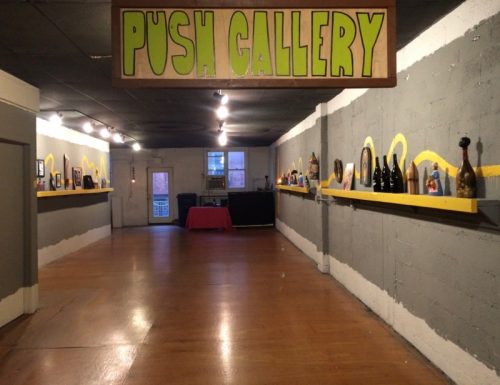 Through the grace of Shri Mahayogi, may the teaching of Truth, touch the hearts of those who are seeking and light the way into the New Year.