Sun Oct 18th, 2014 04:20pm Washington Square Park, NYC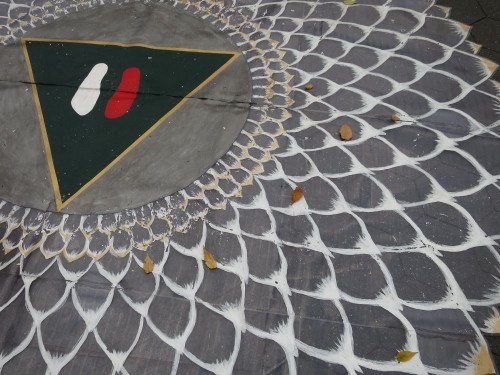 This is the last demonstration of Project Sahasrara
at Washington Square Park in 2014.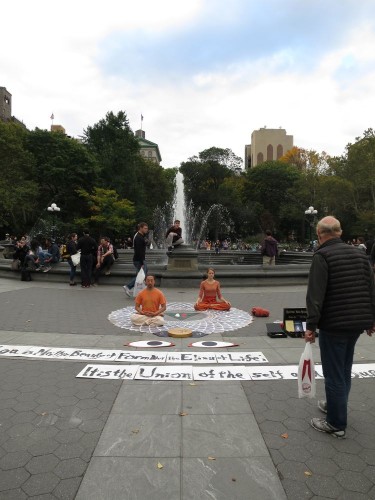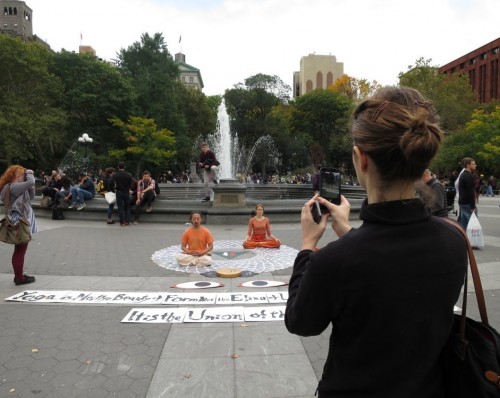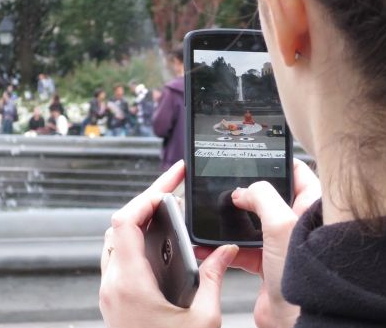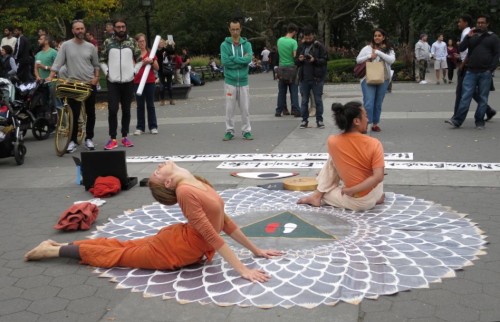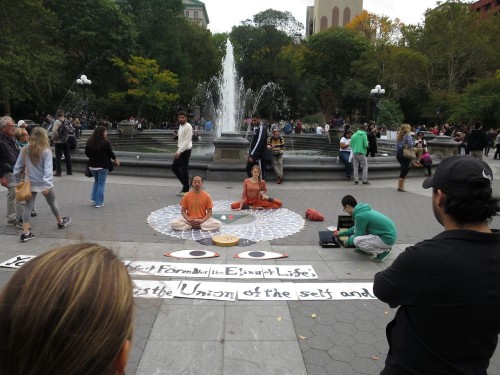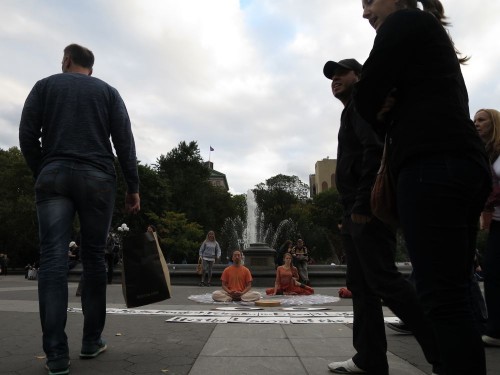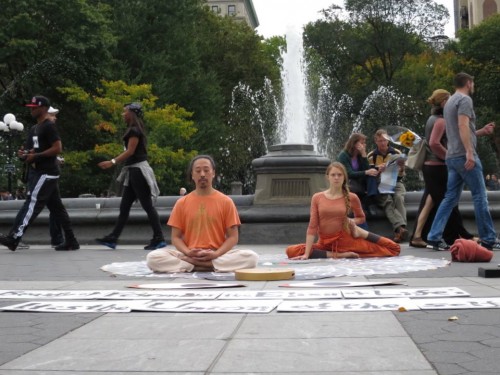 EXPERIENCE:
Meditation has always been a battle between focusing on the Truth and fighting against the impulsive thinking of the mind. The ability to engage in single-pointed concentration is what I need to work on. It seems the more I try to bring my focus to the Truth alone, the more my mind rebels against it, bringing up all kinds of random thoughts to keep itself busy and secure in its false sense of individuality. But I believe serenity and peacefulness will surely come after the raging storm. And with that will come the passion for liberation and the boundless love that resides within all people. But as long as I see separation and not unity or Oneness, I will continue my struggle, and I will fight!                   -Nandiswara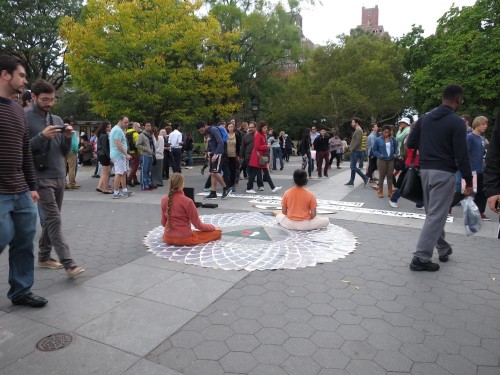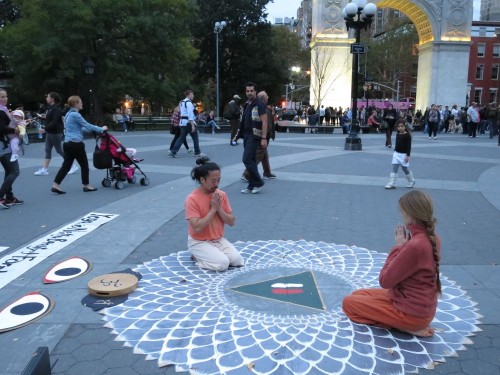 A very curious little girl walks by.