Sat April 9th, 2016 10:00pm, NYC
EXPERIENCE:
NY Gurubai's Visit to Japan, 2016 Winter
and Its Synchronization with Pranavadipa Vol. 17:

Part 1: PURIFICATION
Crossing the first torii (gateway), symbolizing the entrance into the sacred grounds, located at the Shinto Shrine of Kitano Tenmangū (founded in 947 AD) near the Ashrama. Shri Mahayogi used to play baseball here when he was a young boy. It must have been quite different back then.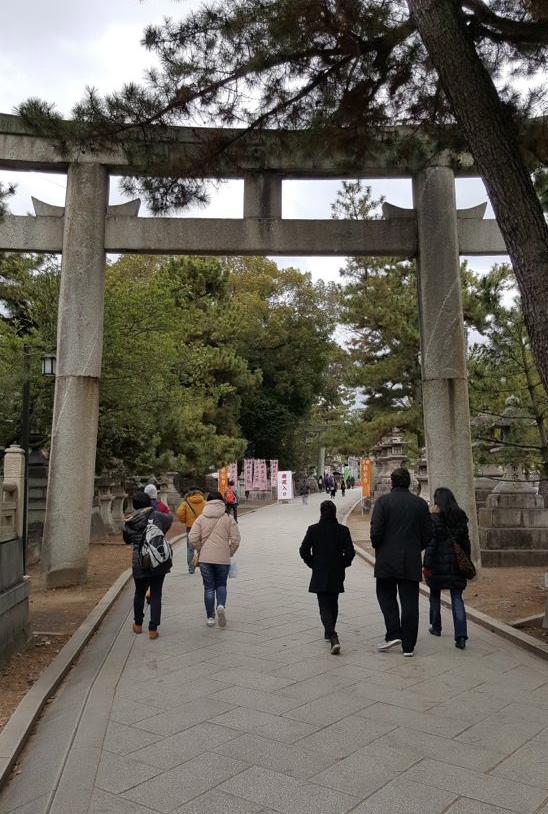 Another torii (gate) to pass through.
To become a disciple, or to begin on a path of any sorts,
we write in Japanese "entering the gate".
入門 =  入(Enter)+ 門(Gate)
Usually the approach to the Hall of Prayer from the first torii does not follow a straight path.
Shri Mahayogi taught me that this is symbolic of the process of purification.
 Another gate to pass through: Tower Gate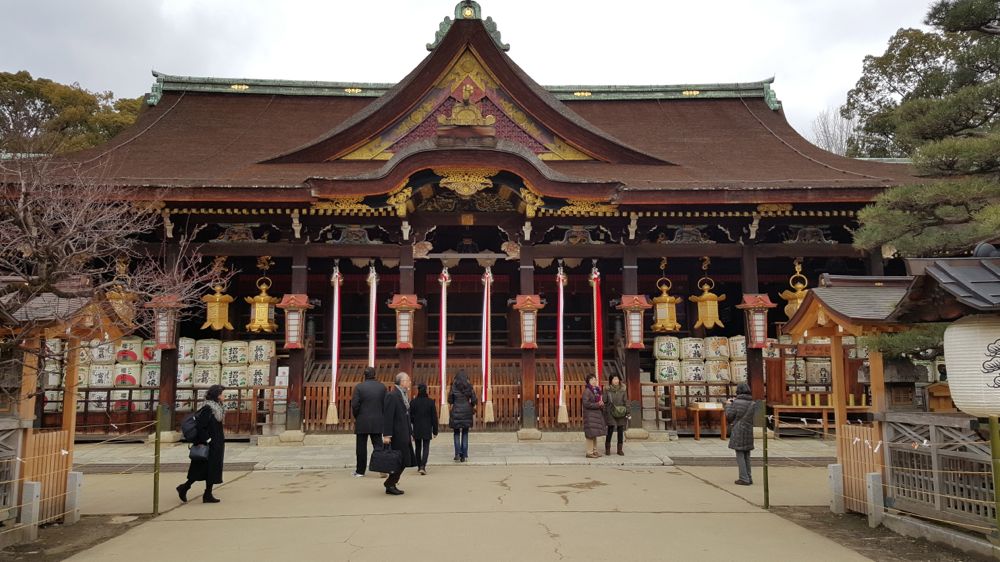 Finally, we arrive at the Hall of Prayer.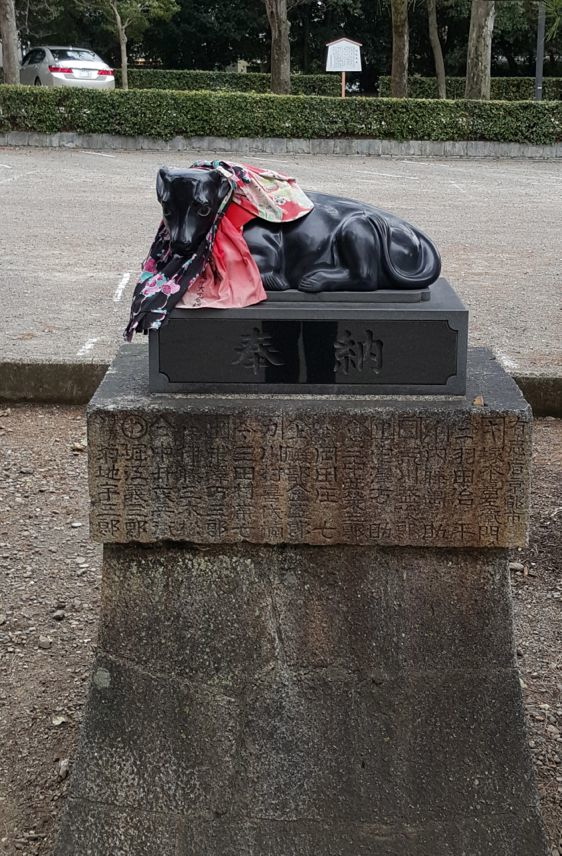 Nandi, the holy cow—this shrine must be for worshiping Shiva!!
***
Day 1:
Heading towards the center on a bus to familiarize ourselves with the city of Kyoto,
Japan's ancient capital for 1,000 years.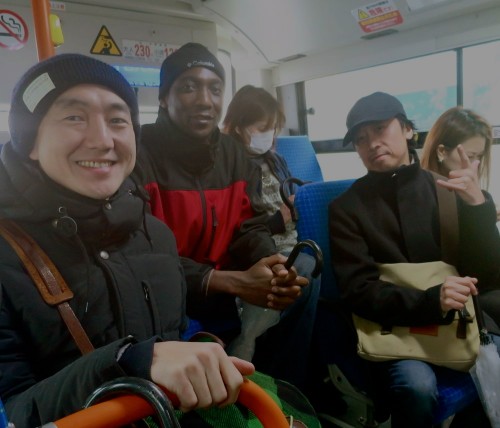 Taka, Aniruddha and Nandi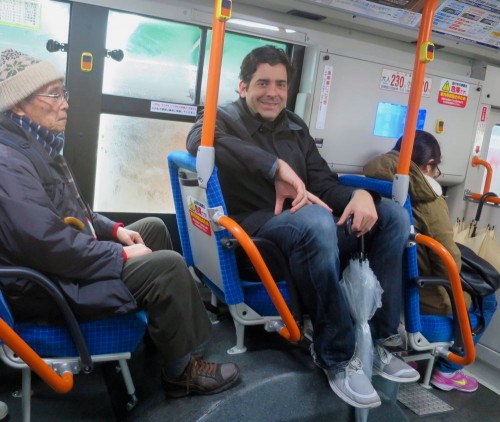 Ryan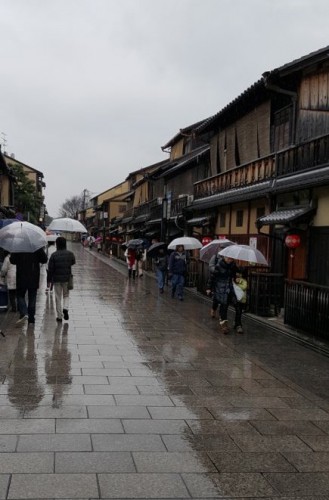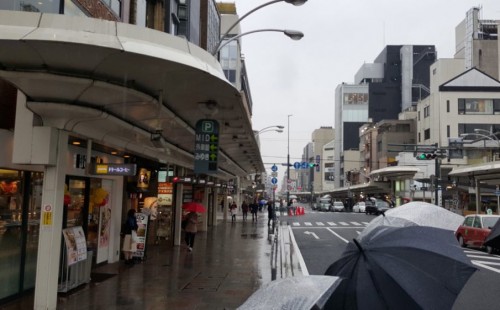 ***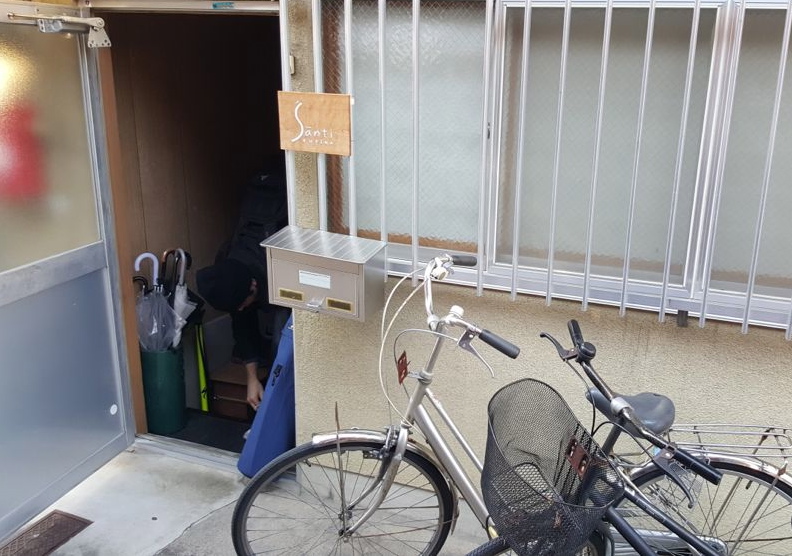 Shanti Kutira
The three brothers had the daily assignment of practicing asana, meditation and attending to the housework. Knowing that there was a dinner meeting with gurubai that evening and knowing that they must not eat for at least two hours after practicing, they returned mid-afternoon to Shanti Kutira, the residence of Taka and Yohei and place where they were staying, to complete their daily sadhana before the dinner would be served. Taka practiced with them, then went to work. He is a social worker, as is Yohei.
After completing their sadhana, they rested until the dinner meeting. They must have been tired and jet lagged after such long hours of travelling. In spite of that, they had woken up early and started off the morning cleaning house. And this continued every morning throughout the time they were in Japan, in both Kyoto and Tokyo.
Mr. Shimada arrived from his job, and prepared the dinner, assisted by Yohei who had also come back from work.
The first night with the gurubai was spent with Sananda, Kripalu, Mr. Shimada and Yohei. Wasting no time, Aniruddha began asking Sananda questions about the practice of discrimination. In answering these questions and throughout the course of the night, Sananda spoke a lot about "the importance of discrimination and daily practice: kriya yoga." He emphasized that in order to make progress toward the goal of Realization, asana and meditation practice are essentially pointless if you are not practicing thorough discrimination in your daily life.
Yohei mentioned that following the instruction of Shri Mahayogi, he had started practicing discrimination thoroughly, not only in meditation but also throughout his everyday activities. He shared a lot about himself, the mistakes he made, his tendencies, and how he has been practicing discrimination strictly. He remarked that it has helped him to clarify his obstacles and goal, so that he can focus only on Yoga. Aniruddha told us later that hearing the fact that Yohei had been practicing discrimination for a year was quite shocking, but then when he heard that he had been following such detail in his practice—this was truly eye opening. He had found the way his brothers had spoken about discrimination so practically to be very inspiring and helpful in allowing him to understand how to dig much more deeply into what the practice really is.
For sure, that night's conversations set the tone for the whole visit. All conversations that took place after that were related to the application of discrimination in daily life—what you eat, how you act, how you spend your time, how you interact with people, etc.
(The journey continues… to Echo 41)
*
Both sections of Pranavadipa Vol. 17, Shri Mahayogi's Satsamgha and the Testimony by Yohei: "Three Gurubai From New York and My Ten Days with Them" are centered on the topic of applying discrimination in daily life. It is a very practical and inspired issue!
*****
Pranavadipa is a Monthly Publication of Online Study Material containing the Teachings of Satguru Shri Mahayogi Paramahansa & the Experiences of Practitioners that is available by annual subscription. A new volume of Pranavadipa is issued on the 8th of every month.