Sat May 20th, 2017 03:30 pm, NYC
EXPANSION: New Class

After a Wednesday class, during a casual conversation,
Ms. R was telling us how much her friend enjoyed the class
but would not be able to attend because of his work schedule,
that Saturday is the only day he has availability.
Spontaneously the thought came,
"Then why don't we have a class on Saturday in Queens?"
Ten days later, here it is…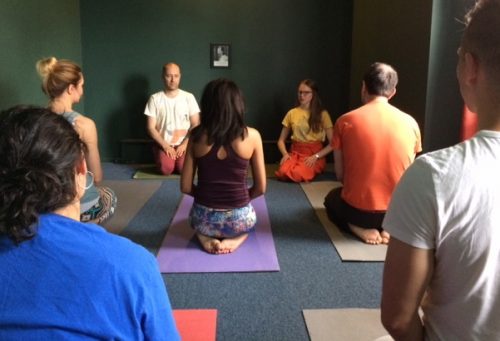 Many people gathered, hearing about it only through word of mouth.
This is the beginning of the Saturday class in Queens.
If you would like to have our class near you, please contact us!