Monday November 1, 2021 NYC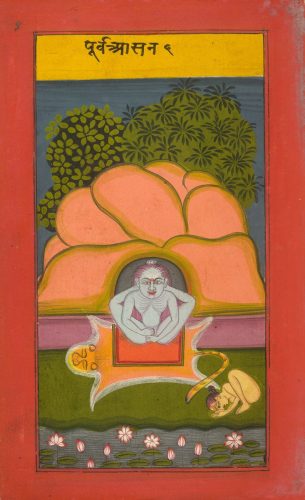 Announcement: MYM's Online Asana & Meditation Classes NOW Open for ALL
Starting from November, all Mahayogi Yoga Mission Asana & Meditation online classes are now expanding to ALL practitioners, including those who are new to our practice! 
The state that emerges from beyond the mind through the gradual stilling of the various waves of mind activity that are constantly moving, never letting us rest for even a moment, is the ultimate and original aim of Yoga. Since ancient times, this state has been described as Bliss or True Freedom, the inherent and natural state of the Self.
Mahayogi Yoga Mission's Asana & Meditation classes introduce participants to the path of Yoga that is instructed to the disciples of the great Master of Yoga, Satguru Shri Mahayogi Paramahansa, who himself spontaneously realized the state of Yoga at the age of 8, and in response to the request of seekers, has been quietly teaching and conveying this aim of Yoga and the path to reach it for more than 40 years.
The time for asana and meditation is a precious time and equally so is the opportunity to learn and practice together! We are very happy to be able to expand our online classes and be able to welcome all levels, including very beginners and those who may have experience elsewhere but are new to our practice.
If you or someone you know is interested in attending for the first time, please visit our WELCOME PAGE for further instructions.
Classes will be held:
Tuesdays 8 – 9:30am EST
Wednesdays 7 – 8:30pm EST
Fridays 7 – 8:30pm EST
Sundays 9 – 11:30am EST
Visit our ONLINE SCHEDULE & REGISTRATION page to sign up.
We ask that everyone sign up 24 hours in advance so that we can best prepare for all participants.
For further inquiries, please contact info@mahayogiyogamission.org