Monday April 3, 2022 NYC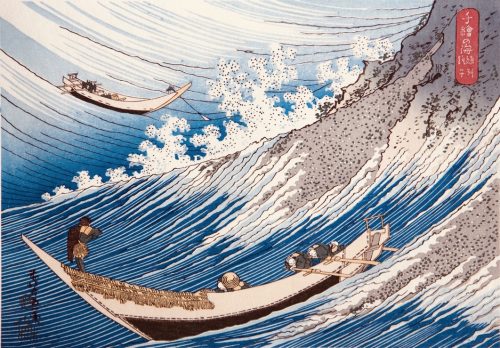 Talk at the End of the Asana & Meditation Class
Friday, April 1st 2022

Learning Why We Need to Educate the Mind Through the Teachings of Yoga
It had been over three years, if not four, that I had not visited my parents. Since that time, I have communicated with them and known that their health has been deteriorating rapidly, but when I visited them a few weeks ago, and experienced first-hand their accelerated aging, I was truly shocked. Both of their conditions are manifesting in the mind quite strongly: for one of them the loss of memory is taking place very rapidly, which is triggering quite a severe depression in the other.
Facing the situation was puzzling, overwhelming, and at times exasperating! Even though I felt pretty even-keeled during the first few days, the unpredictability of their minds toward the end of my visit threw me into a type of confusion and, to be honest, despair and sadness. I came back to New York feeling off base and shaken. I felt a deep void, as if I had lost both of my parents, because they were no longer the people that I knew them to be, or the people that I had relied on for so many years. And I realized that I no longer knew how to relate to them. Simply trying to help them cope with daily chores was incredibly challenging because of the sudden ups and downs, changes in mood, lack of clarity, forgetfulness, confusion, and overall difficulty with basic daily life. I came back to New York quite torn inside.
Recently, while practicing meditation at the end of one of the Asana and Meditation classes, with this situation always lingering somewhere in my mind, I was feeling the urgent need to know, "How do I rebuild my relationship with my parents if they are mentally not themselves anymore?" I wanted to find a teaching that could help me move beyond the state of shock and sadness that would not disappear by itself. While focusing on the center of my chest, I kept searching for my parents, or a part of my parents that I could continue to hold and love dearly in my heart. Suddenly, the memory of a teaching of Shri Mahayogi arose from the same point where I was focusing:
"You are not the body that will one day break down and decay, nor are you the mind, constantly agitated and changing. You are the Pure Consciousness that simply knows and sees. That is your true Self. That is God."   (From "God", The Universal Gospel of Yoga)
These words that Shri Mahayogi has spoken so many times and are recorded in The Universal Gospel of Yoga, suddenly hit me as more real than ever. When I felt them arising from the center of my chest in meditation,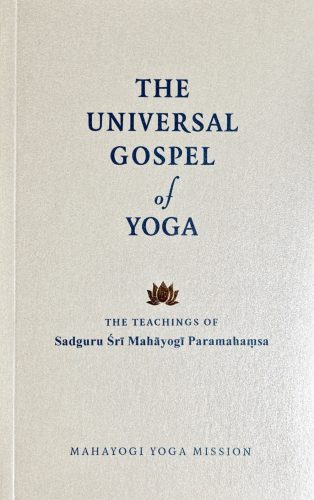 I felt that specific point as the place where I could possibly meet my parents, perhaps even for the first time, in this true Self, in God. When the words came, and my mind received them, I immediately felt ease in my whole person, and the sadness and confusion that had been overwhelming me, lessened greatly. I felt revived and hopeful that if I continued to focus on this teaching, I could find a way to be with my parents and support them through this stage of their lives.
After this meditation, I was more ready to think about what to do, how to proceed. And I decided to consider my parents' mind state. Their minds and bodies shift from one mood and state to another: from angry to giggly, from talkative to somber and silent, from active to sluggish, and so on, without warning. They worry, experience fear, insecurity, loneliness, boredom, excitement, anxiety, and many other emotions. And the more I thought about them, the more I realized, "My mind is just like that!" And then I pondered, "All minds are like that!"
In a recent conversation among the sangha in New York, Anandamali had reminded us about the parable in which Buddha spoke about the house being on fire—the house is on fire, and the father tried to trick his children to get out of their house, however the children wanted to keep playing with their toys and ignored the father's beckoning—in the same way, we do not notice that our own house is on fire. After coming to see that the state of my mind is not that different for any of us, even for my parents—how it reacts to the shifting conditions of others and of the world, and can spin out of control—I understood, my own house is on fire! At that moment I began to realize that the fragility of the mind and body that I see in my parents is in me too, and in everyone, because it is the natural state of our mind, which is reactive and in constant change and movement. Perhaps, for my parents, in their old age, it is more amplified and less controllable, and it becomes more radically dangerous. But, I have to let my mind know that unless I do something about the "fire in my own house," all I will experience is  "the body that will one day break down and decay" and "the mind, constantly agitated and changing," rather than "the Pure Consciousness that simply knows and sees… my true Self… God." Suddenly, beyond wanting a calm mind for the sake of a calm mind, I felt that this very still and transparent mind is the gateway to the true Self in myself and my parents too, where we can recognize and care for each other, because there is only One true Self, and we are both that One, God. I felt much more aware of and grateful for everything that Shri Mahayogi has been teaching us. The Guru is here to help us become free from the error that we are the body and mind, and to teach us how to go beyond it, and be free once and for all! I need to believe and never forget this! I need to educate my mind!
What about my parents? How do I relate to them? I told myself that their minds are in a very confused state, just like all of ours; but their true Self is intact and peaceful, just like for all of us, even if we do not realize this fact. So, I began to internalize more the idea that if my mind becomes restrained through Yoga, and stops reacting emotionally to external situations, including the state of my parents, the true Self, God itself, would shine through on its own and offer real Peace to others, just like Shri Mahayogi emanates Peace to anyone around him. I also reflected that, if in fact we are the true Self or God and not the mind, caring for my parents or for anyone by alleviating their daily struggles is really caring for and loving God, the most precious Existence, regardless of whether they show understanding or not, whether they are able to show any appreciation or not, or whether my actions solve their life problems or not. I have a sense that this type of action is the most fulfilling action.
"Be still and know that I am God." Shri Mahayogi says that we must correctly learn, understand, then meditate on this. To my surprise, it is my parents who are giving me the opportunity to learn to educate my mind through the Teachings of Yoga.
~ Karuna
To make a financial contribution, visit our CONTRIBUTION PAGE.
Visit and share our WELCOME PAGE to join our online classes.