Sun May 22nd, 2017 12 am, NYC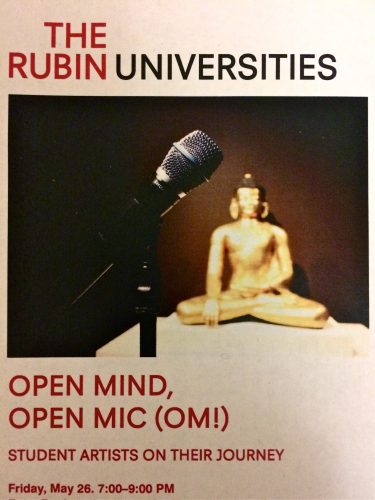 INVITATION:
As a representative of Mahayogi Yoga Mission,
Sadhya will present a short performance:
Yearning for the Truth.
At the Rubin Museum of Art
Friday, 5. 26. 2017  7–9PM  Free Admission
Description of the program:
"The Buddha, Siddhartha Gautama, began his life as a prince. However, when he witnessed the suffering of the world, he renounced his title and his worldly possessions to explore the possibility of ending the cycle of suffering and the unsatisfactory nature of life. After much study and meditation, he finally achieved his own enlightenment. His universal story of searching, questioning, and discovery has parallels to our own lives, which we invite you to explore during this special night. Performances will be organized into three sets — searching, questioning, and discovery — relating to the Buddha's story."
Location: In the 4th floor gallery at the Rubin Museum of Art
150W 17th St NY (Bet 6th Ave and 7th Ave)
Invite Your Friends!!!
We hope to see you there~!