Tue Dec 5th, 2017 22:30 pm, NYC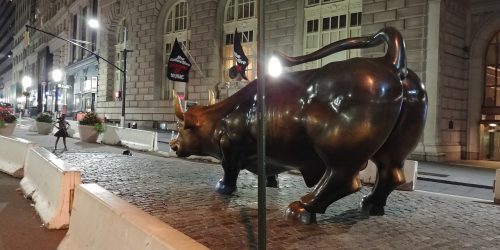 Invitation to step towards Satori:
What is Happiness?

What is happiness? This was a question presented at the end of class the other day by Ekanta. This question left everyone quite confounded because we all admitted that we never really gave much thought to what that phrase really meant to us. We hear the terms "Eternal Bliss" and "Eternal Happiness" used by Enlighted Beings all the time and assume it must be some out of this world experience. To learn how we can confront ourselves in order to move forward in clarifying our aim, we were asked to inquire within ourselves honestly and define, according to our own experience, what happiness means to each of us.
Over the following days I asked myself what happiness means to me. Am I even happy now in my life? To be honest, I couldn't answer any of these questions because I never defined this idea for myself before. I could see that I had ideas society has told me should be moments of joy or happiness, such as achieving a goal or being with family and loved ones. My personal view would be that I feel most happy when I'm pushing the edge and feel alive. In doing these observations, I realized a connection in the moments I would say that I feel happy or joyful, whether that's having a good lap at an autocross event or having some beautiful woman smile at me. It was all dependent on a favorable condition or result. I reflected on what Ekanta spoke about that night when he mentioned that the reason he had loved surfing was because of the peace that he got from being away from the everyday hustle and the attention he received from others when riding a wave. In observing these correlations that the mind is finding happiness from these positive conditions I began to play a game with my mind and make the outcomes  negative rather than positive; what if Ekanta crashed badly on a wave and was booed or mocked, what if that beautiful lady looked at me scornfully or I didn't find her attractive at all?; how would I or Ekanta feel? My response would be negative I felt, and am sure Ekanta would not feel good either.
Shri Mahayogi's teachings about what Truth is immediately came to mind. Truth is not dependent on anything or anyone, it simply exists. This contradiction became very apparent to my mind. Whenever I felt happy or sad it was due to favorable or unfavorable conditions according to the conditioning of my mind. My whole life for a moment began to feel like a lie or just an illusion.
I began to apply this approach of discrimination to many various aspects of my life, with various desires or attachments that the mind tends to be attached to, and the results were all the same, all my attachments are conditional. As I adjusted the variables more and more according to each condition, my mind's attachments began to weaken, like water tossed on hot steel. In certain situations, just feelings of neutrality occurred. The real difference was observed when I would confront the mind with what Truth is and what It's not, which it could not deny that this happiness or joy which it claims  to feel is nothing but a lie. True joy would not need the support or condition of something or someone to exist.
When I was asked what do I feel happiness is, I had to admit that I don't know what that is. All my experiences have been conditional, not based on Truth. What I look forward to as I continued  on, is not happiness but serenity, where the mind is not influenced either negatively or positively by its environment. It can observe and experience the world and remain calm without becoming attached.
Aniruddha