Fri Aug 8th, 2014 6:45pm Washington Square Park, NYC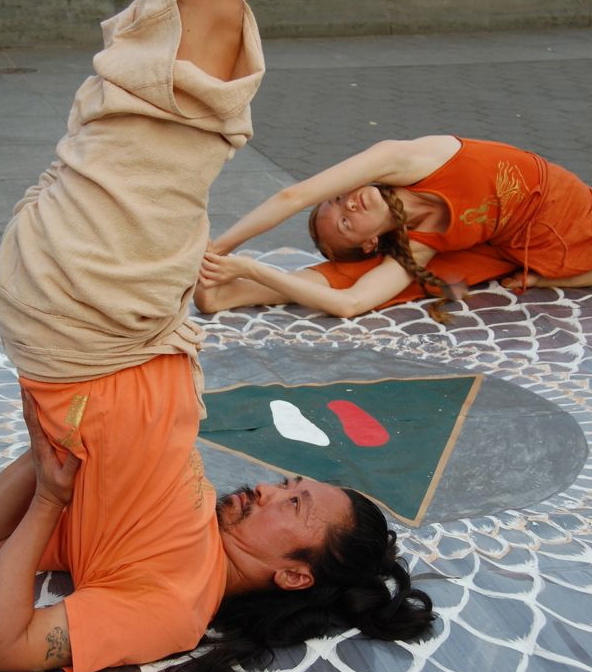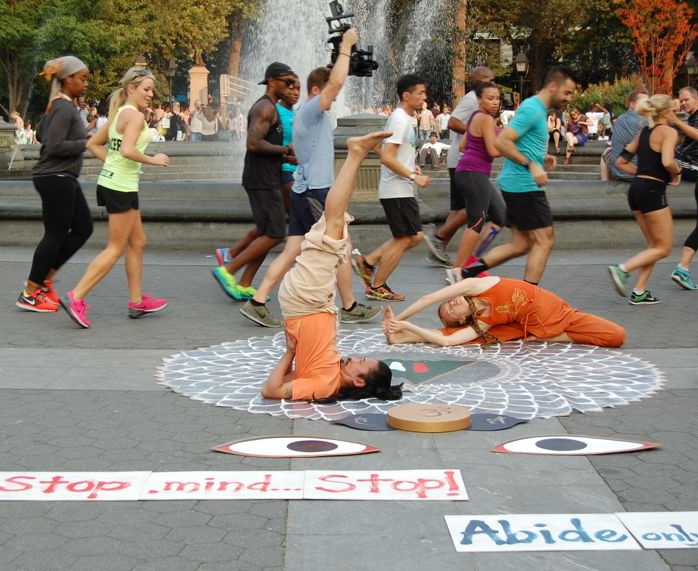 TESTIMONIAL FROM A WITNESS:

As I gravitated towards the fountain I situated myself to get a frontal view of two persons from the Mahayogi Yoga Mission who were practicing asana. When they entered a meditative state of mind I could feel the power of stillness. With many curious passersby, the sounds of improvisational music was subdued in the environment. It was obvious to me that the trance like state in which the two very disciplined persons were in allowed me to connect with the energy that was emanating from them. It was a gratifying experience, to dare to stare at the silent statement that was being made. During the hours or so that this silent manifestation was taking place, I visualized a multitude of like-minded people meditating around the fountain, complementing the motion of the day with their stillness. What a contrast that would be. For me to have shared this moment reaffirmed that life is more than expending energy for its own sake. It's as if entering this realm is equivalent to being plugged into a socket to get to the power source. And doing so, in that stillness, guides the inner being to life's meaning.   –A passerby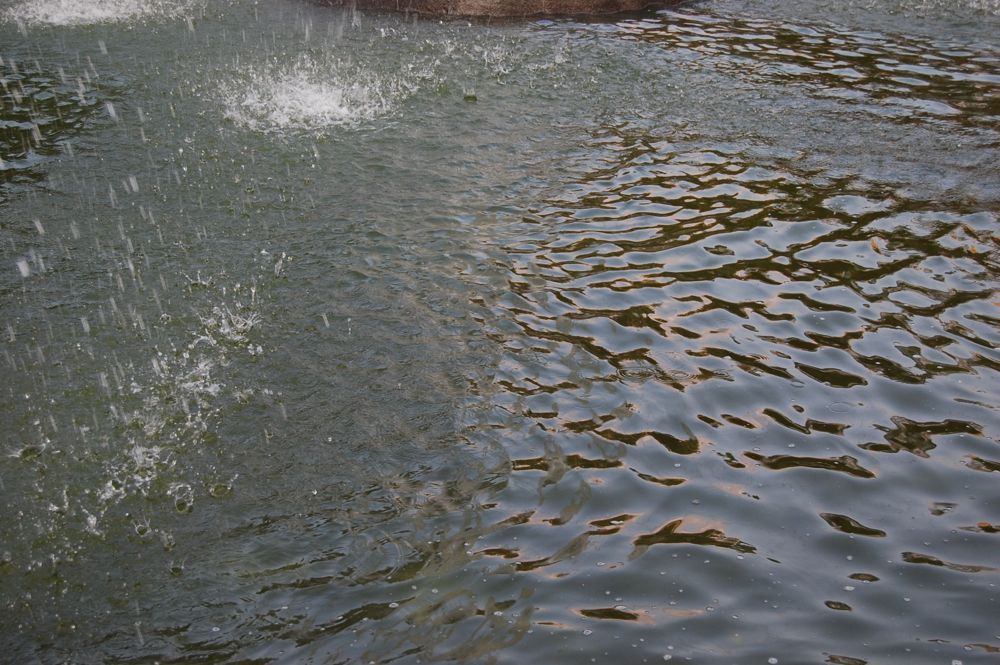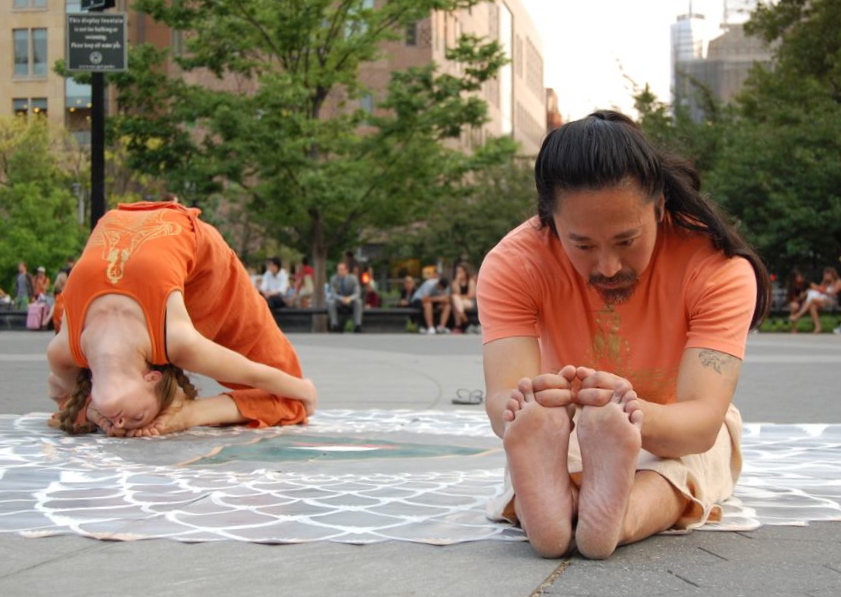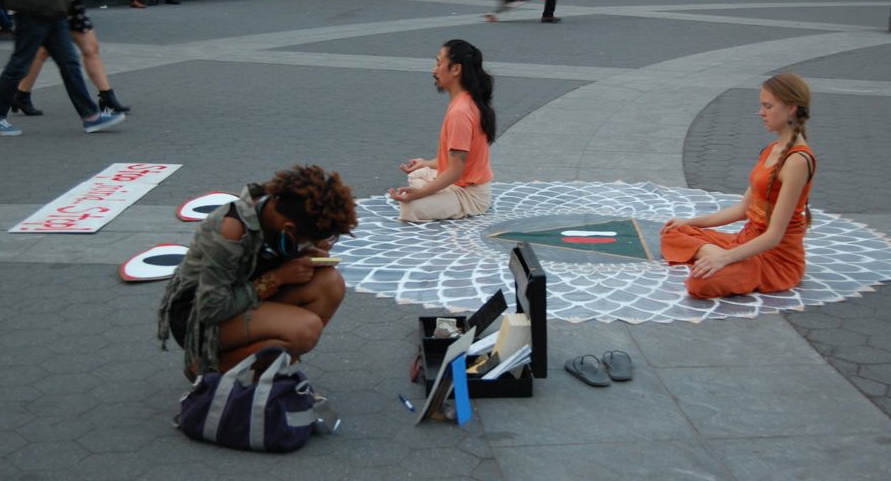 A child rides on his father´s shoulders. The father reads to him out loud
"STOP MIND STOP."
The boy chimes, "STOP MIND STOP!"
Then the father asks, "Do you know what the mind is?"
The son chimes again, "STOP MIND STOP!"
The father points to his own head and says, "all the thoughts in here is mind."
The child continues chiming "STOP MIND STOP" as they both walk away.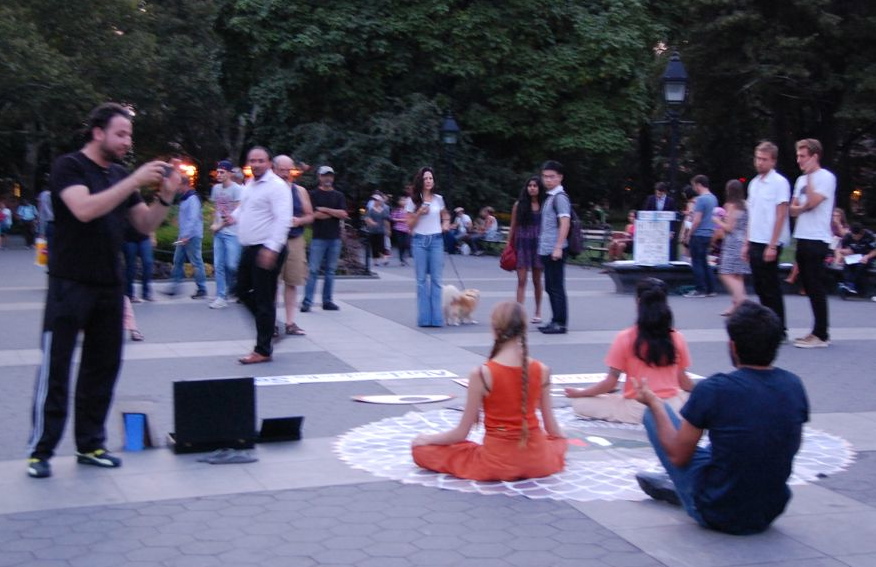 WITNESS:
Ballerinas dancing, tourists perusing, acrobats performing, a stream of runners passing by, children giggling, drummers slapping their drums, a concert in the park…revolving around the sahasrara. Some are drawn to it, for a moment of more, for a curious peek, some stay and seek more. All searching for something they may not know what. I am pulled to it as well, and as I look with limited eyes, I see two figures, I see their seat, the sahasrara lotus, and I read the message "STOP MIND STOP" "ABIDE IN THE SOURCE". Sometimes these figures move slowly and sometimes they stay still in a long and intense pose. The power of the sahasrara is brought to life through them. Their eyes, open or closed, look in, not out: they swallow  the vortex of our minds and lead us into the sahasrara. This center of stillness, is a pond of peace among the busyness. Whether we realize it or not, it is and open doorway into that "source". As I watch with these limited eyes, I experience the pull of the sahasrara. My thoughts return to the image of Shri Mahayogi. Emotional and humbled, I feel myself surrender—gratitude swells up.   –Karuna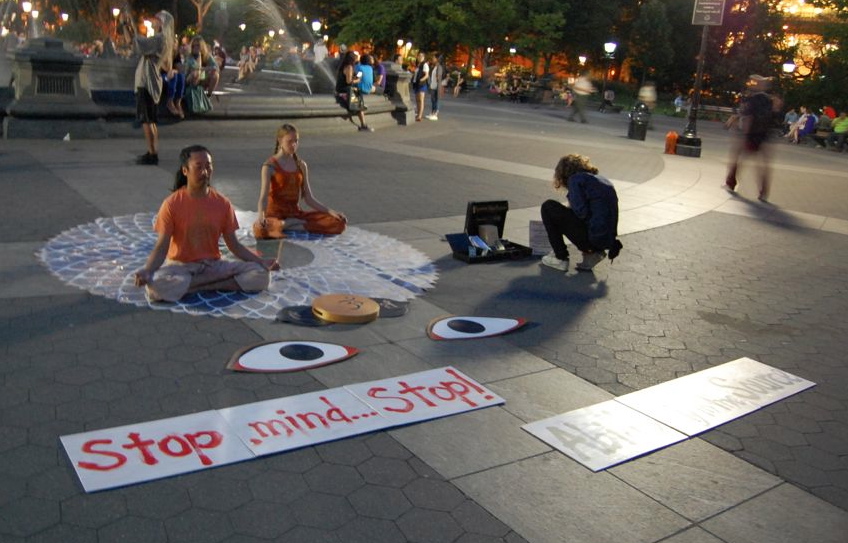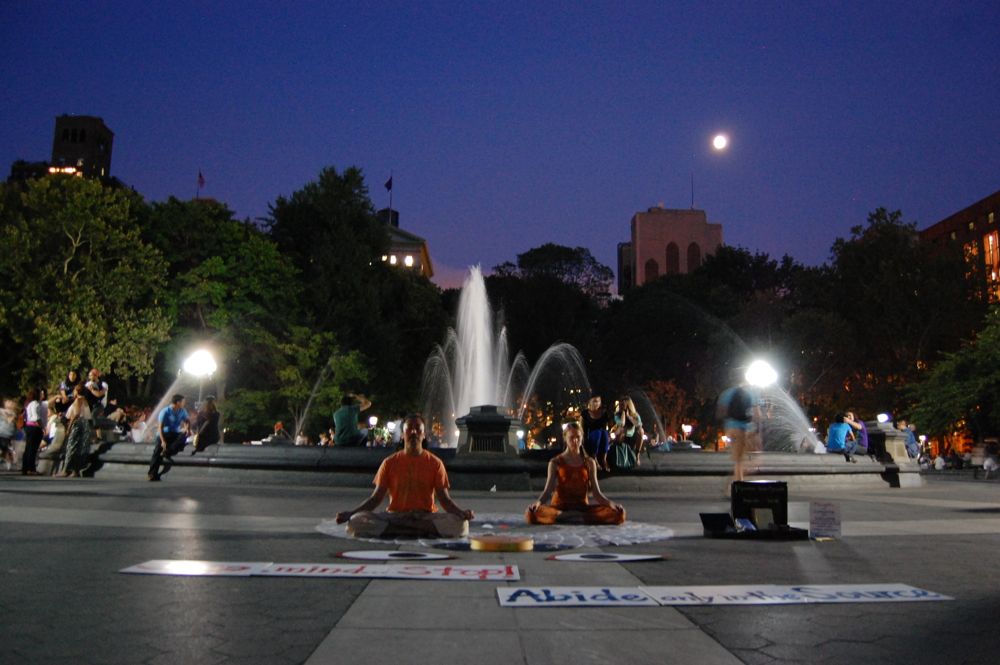 The night of the Pre Super Moon!